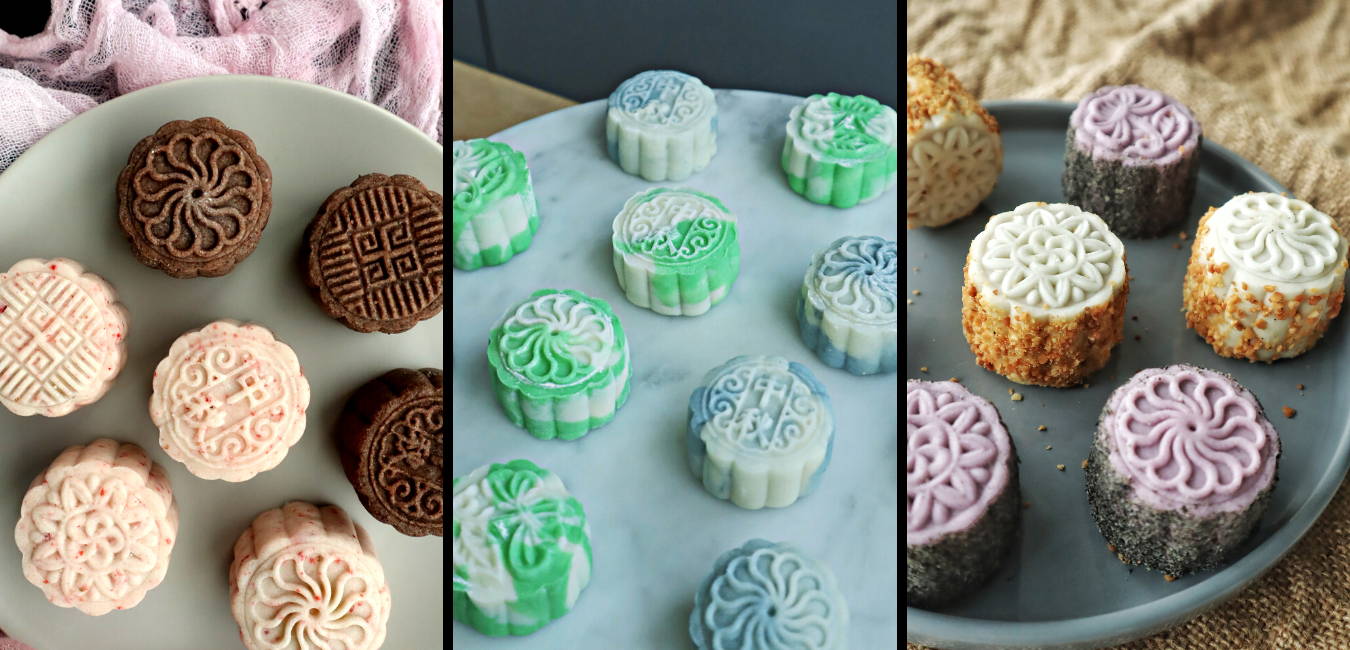 LIMITED EDITION SNOWSKIN MOONCAKE KITS
make your own mooncakes

with a failproof recipe, pre-portioned ingredients, and no hassle or wastage. This year, we have something for everyone — from cheesecake fillings to healthier options, each kit features a surprise one way or another.
This themed kit was conceived because we wanted a kit that didn't use lotus paste in it. Pandan snowskin is marbled and matched with a biscoff cheesecake filling, while butterfly pea is used to give the snowskin a natural blue, before wrapping a coconut lime custard filling. If you love your desserts, this kit is for you.
Asian Flair is our homage to local flavours, and also features fillings that are less sweet. Sweet potato snowskin coated with roasted black sesame paired with a hojicha lotus paste filling gives a nice, earthy bittersweet flavour. The pièce de résistance here is the Muah Chee snowskin mooncake — a peanut mochi centre, wrapped in lotus paste and then a peanut-coated snowskin.
Fruity Tutti features 3 different fruity flavours — orange, strawberry, and lychee. An "egg yolk" that's actually made of orange agar, wrapped in chocolate lotus paste and snowskin, paired with a strawberry lychee mooncake that works as a palate refresher.
Stand to win a KitchenAid stand-mixer when you purchase a kit!
Select your preferred delivery dates at checkout.
*August delivery dates are selling out fast.