amazing recipes, along with measured ingredients - all delivered to your door
That means no food wastage, recipes you can trust, and a whole lot of fun.
A full recipe developed by our pastry chefs, along with exact measurements of ingredients, and helpful items such as parchment paper and cake liners.
a full recipe
measured ingredients
parchment paper, cupcake liners, etc.
ice packs to keep freshness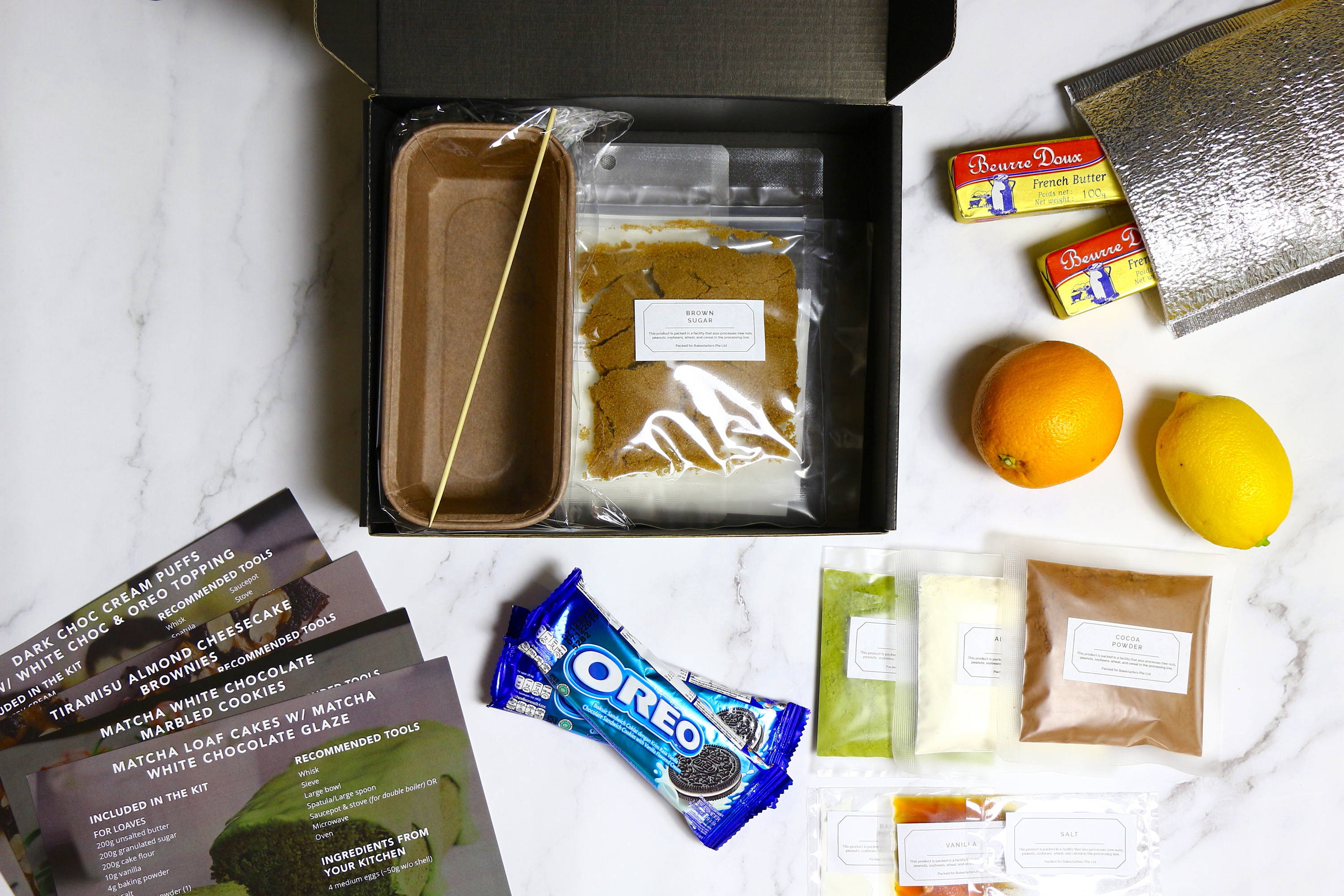 A full recipe developed by our pastry chefs, exact measurements of ingredients, and items such as parchment paper and cake liners.
And that is why every Bakestarters kit is crafted with the baking experience in mind. From the right ingredients, to the perfect recipe - We care.
"Awesome experience from pre-ordering to parcel delivery and to executing the recipe. Very clear guiding video and instruction that allow baking to be so fuss free and fun! Hygienic packaging of all ingredients. Bakestarters is surely thoughtful, passionate and serious in their work. Thumbs up! 👍"
"Hassle free baking with legitimate recipes that never fails to impress my family and friends! A wide variety of recipes to choose from suitable for all kinds of bakers from beginners to experts as well.
Definitely, my favorite go-to baking website whenever I'm in need of a quick baking fix! Whenever I'm unsure of anything, my inquiries will always be answered in a jiffy by the kind and patient staff :)"
"My friend has recommend me to try out Bakestarters as I want to try baking but don't know how to start. Recently, my husband and I bought the snowskin mooncake kit and we have fun making the mooncakes! I simply love this concept because the ingredients are pre-packed and portioned nicely.
No hassle at all as you do not need to buy the different types of ingredients required and measure it.. and do not what to do with the leftover as well. Will definitely order the other baking kits from Bakestarters again!"
Frequently Asked Questions

Do you provide cold ingredients too?
Yes, we do. The only ingredients you'll require from your own kitchen are eggs. Each product page has information on what's included in that particular kit.
---
Are the baking kits suitable for my level?
We make it a point to cater to bakers of different levels, so it's a good idea to take a look at the tutorial video, as well as the difficulty level stated before purchase.
---
Can I select my own delivery dates?
You can select your own delivery date(s) during checkout. We deliver between 6:30 p.m. - 10:30 p.m. All baking kits are delivered with ice packs to ensure the freshness of the ingredients, even if you don't immediately refrigerate them.